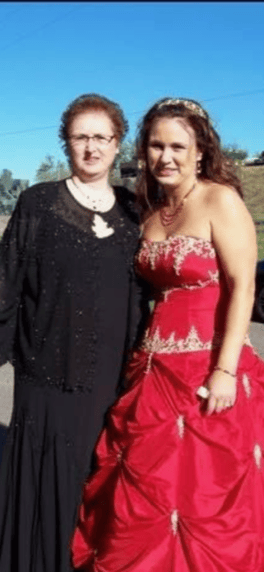 For Amber, a transition from in-store work at Best Buy to a remote position with the company coincided with a monumental life event: the beginning of her caregiving journey.
In the span of just two months, Amber's husband's father and stepfather passed away, and Amber took on the role of providing support for her two mothers-in-law — all at the same time that Amber had to start providing care for her own mother (who suffered two falls) and her 90-year-old grandmother who required advanced care as she aged.

Amber found herself in a position so many family members find themselves in, and at first tried to handle all of these care needs herself. But taking care of multiple family members while balancing all of life's many responsibilities quickly became overwhelming — and that's when she turned to Wellthy.

One of the hats that Amber wears at Best Buy is a "Well-Being Ambassador," a role that involves being the face of the company's benefits and resources to ensure that employees are aware and taking advantage of them. In this role Amber was aware of Wellthy, and knew that Wellthy provided care concierge services to Best Buy employees to help them navigate all of the logistical challenges of caring for a loved one.

But she wasn't sure what to expect when she reached out to Wellthy for the first time.

From the first interaction with her Care Coordinator, Amber knew she found a resource that could help her navigate the complexities and challenges of caring for loved ones.


"You're always afraid to reach out to strangers for help, but talking with my Care Coordinator, Robin, gave me a sense of peace, an action plan, and resources. She made sure that in the midst of this, that I was prioritizing myself and my health. The difference Wellthy made for me was absolutely astounding. I had not expected such a friendly, genuinely invested person to be on the other end of the phone. That compassion coming from a complete stranger made all the difference in the world."
In addition to Wellthy and the Best Buy team, Amber was fortunate to receive support from her large extended family — and also learned in the process that building a care circle around her family and loved ones helped with self-care, too. She also realized that so many other colleagues and friends had similar caregiving stories, which underscored for Amber the need to talk about her caregiving journey.

Today, Amber is a vocal proponent of caregiving support groups, and encourages others to share their caregiving experiences.


"They have support groups for so many issues people go through, but I really think there should be more for caregivers. Caregiving is a process that can take over your life. Feeling isolated like that impacts your mental and physical health — if you don't keep those things up, you're not going to be able to continue to be a caregiver. So it's really really important that I get my story out and talk about it, so that people don't feel alone and know that other caregivers are struggling too every single day. The more we talk about it, the more caregivers will realize it's normal to be angry and overwhelmed and they're not horrible people for feeling that way."
Amber continues to use her journey to inspire and help others navigate their own challenges, proving that it is possible to turn personal trials into a means of helping others.
---
This article is part of a series of profiles of members who've shared parts of their caregiving experiences with Wellthy Community — Wellthy's platform to enable family caregivers to connect and learn from one another. If you'd like more information on Wellthy Community, check out this post.